Skilled, compassionate care is our FIRST concern.
FirstCare Home Health is locally owned and operated. We are proud to have served our patients in Lincoln and in the surrounding communities since 1995.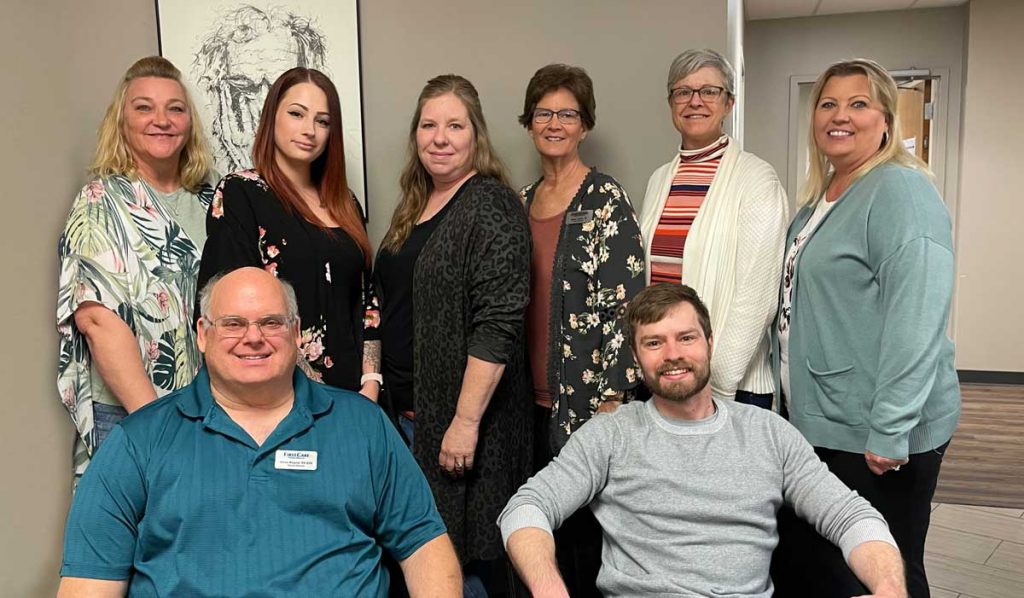 The founders and owners of the company bring many years of experience in health care management and administration. What's more, they embody the personalized service you can expect from FirstCare by getting to know the patients. When you go to the hospital, think of us while planning your return home. We offer the same services and conveniences of the larger hospital-based home health care agencies with the advantages of a smaller patient population.
At FirstCare Home Health, we establish a close working relationship with each of our patients. We will provide a free consultation visit to your home or nursing facility at your request to give you more information about available services.
Our range of services are as below, but not limited to:
Ready to get started? To schedule a FREE in-home consultation, fill in the form below and we will get back to you shortly.
You may have heard that we believe in developing close relationships with our patients. However, this stems from the strong, working relationship among our staff. We are constantly working on expanding our team of Certified HHA/CNAs, LPN, RN, Physical Therapists, OT/ST, and Home Care Assistants. Interested in joining us? Check out our available positions, and apply below!
FirstCare's schedulers have been courteous and polite and the aides have been most cooperative. They have even helped me when I've been in a tight spot or been sick with certain health problems. I would highly recommend FirstCare to anyone considering home health care. The director, Cindy B., is the best administrator of home health agencies in the state. They take responsibility when there is a problem with one of the clients.
— William